This year Scalo Fluviale will take care of the transport of materials and installations of the Venice Art Biennale. The theme of the 58th International Art Exhibition is "May You Live in Interesting Times", a sort of introspective of the so-called interesting times we are currently experiencing: the economic crisis that has hit the world, the typical uncertainty of the present moment, the disorders that are created in the great powers, are all aspects that favor artistic initiative and therefore art. Through artistic projects, works of art and performances are told these interesting times in which we live, highlighting the critical issues and the problems that arise. Also this year thousands of visitors will enter the event to see with their own eyes the world art in all its forms. The event will take place from 11 May to 24 November in the Central Pavilions of the Gardens, at the Arsenale with some exhibitions, and in Venetian palaces where some exhibitions of emerging countries will be set up.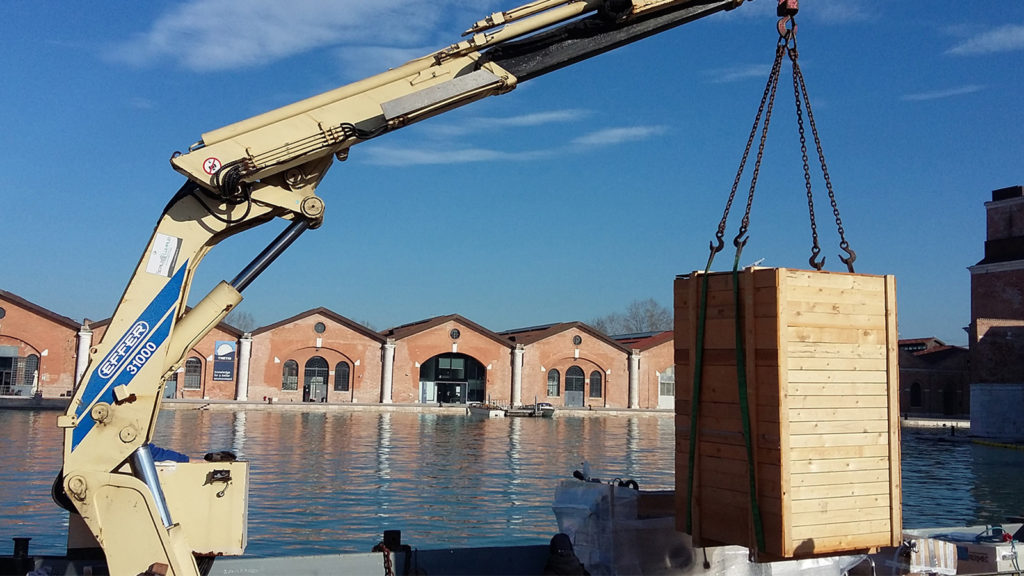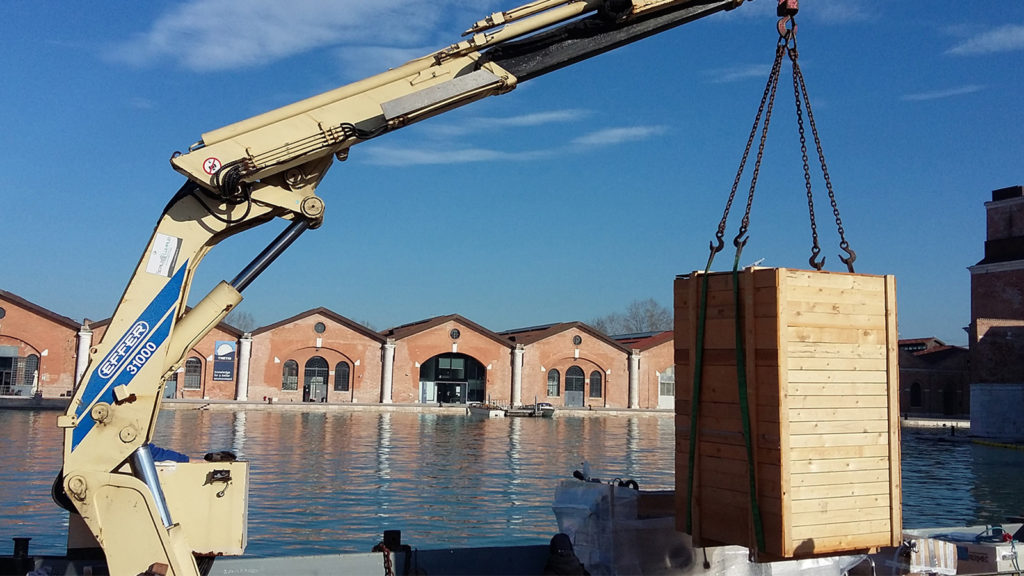 Scalo Fluviale
provides for the
transport of materials and equipment
for the various pavilions. Through our
dock
equipped with
2 fixed electric cranes, 3 self-propelled cranes and 7 forklifts
, we are able to
handle large materials and fittings
, as well as works of art and particular objects for events and exhibitions. Our fleet consists of
7 boats equipped with cranes
for transporting and handling materials and
11 boats of various size
s that allow us to carry out our entire range of services. For events such as the
Biennale Arte
, our specialized staff
transport
materials and equipment, in complete
safety and attention
; moreover it provides for the positioning in the pavilions according to the directives provided by the curators As in any service offered by Scalo Fluviale,
safety and respect for the works will be fundamental for us.
Do you want to know all our services in detail? Visit the
dedicated pages
or write us an
email.
We will be happy to answer all your questions!