Also this year Scalo Fluviale deals with the transport of stands for the 76th International Film Festival, organized by the Biennale di Venezia.
The event to be held in Lido di Venezia from 28 August to 7 September, sees the participation of important international and national cinema stars.
Every year journalists and movie fans actively participate in the event, animating the entire island of the Lido and not just the "city of cinema".
The main purpose of the Venice Film Festival is to promote the knowledge and dissemination of international cinema in all its forms, using increasingly advanced equipment such as augmented reality to which an entire room is dedicated.
The program also includes retrospectives and tributes to prominent personalities of world cinema who are shown in Venetian cinemas both before and after the show.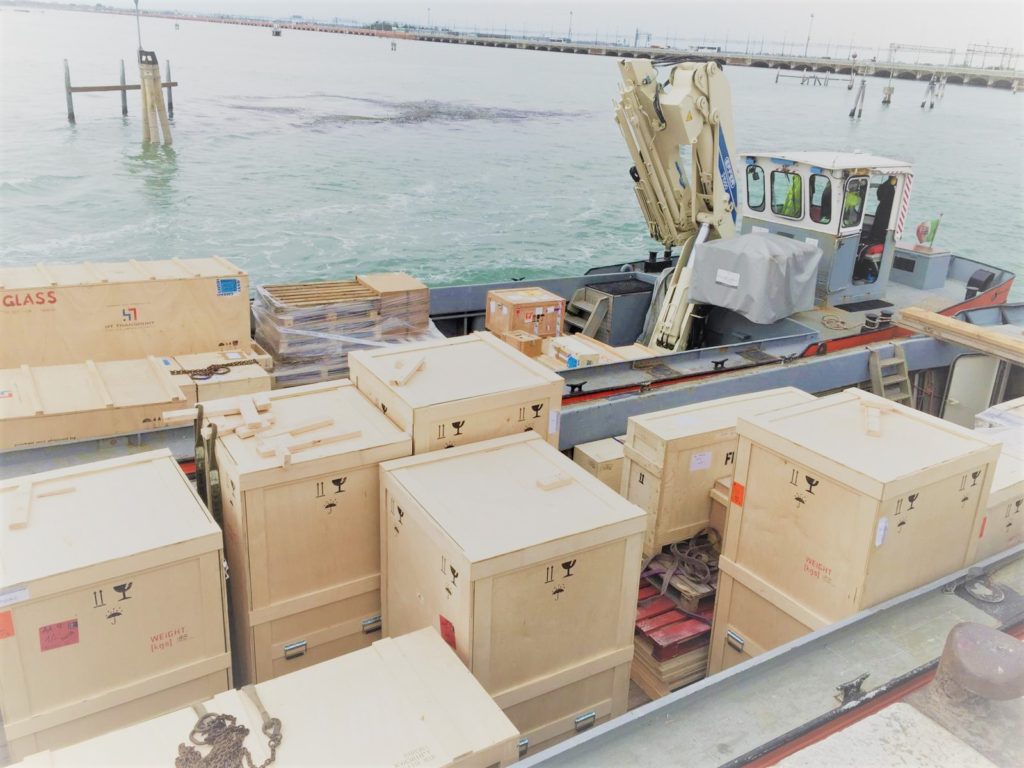 In Lido di Venezia, Scalo Fluviale transports materials and fittings for the entire film event and for collateral events (parties, conferences and retrospetives in outdoor halls).
With precision and professionalism, we transport and assemble the materials used within the Palazzo del Cinema and in the screening rooms. We use all our experience and training during all stages of set-up, satisfying customer needs.
At the end of the event, we provide for the disassembly of the materials and their transport.
A service, the one provided for the Venice Film Festival, which we have been doing for a couple of years and which allows us to gain further experience in setting up world-famous events, which we can take advantage of for the following events.
In addition to transporting materials and fittings, we provide our customers with a wide range of services, all carried out by qualified and specifically trained personnel that allows us to distinguish ourselves in the market.
Discover in detail all our services or contact us for more information on our transport activity.