Also this year Scalo Fluviale deals with the transportation of the preparations for the events of Biennale Dance, Theater and Music.
In mid-June we took care of transport for the Biennale Dance which took place from June 21st to June 30th. Among suggestive locations, such as those of the Teatro delle Tese and the Malibran Theater, and daily locations, such as Via Garibaldi, the dance festival gives the participants a unique experience.
The theme of this year's contemporary dance festival was "On becoming a smart god-dess." In addition to the numerous numerous appointments for all dancers from all over the world, this year too there is the activity of the Biennale Collage, dedicated to three particular projects (dancers, choreographers and professional dancers).
In recent weeks we have instead transported the preparations for the Biennale Teatro which will start on July 22nd and end on August 8th. Also in this case the locations are extraordinary: Teatro Piccolo Arsenale, Teatro delle Tese and Sale d'armi.
On stage shows and appointments with the most important protagonists of contemporary international theater. Furthermore, the billboard includes productions made in the context of the Biennale Collage Teatro, a training project dedicated to young Italian directors.
Immediately after the 76th International Film Festival, we will deal with transport for the Biennale Music productions that will take place in the Ca 'Giustian Palace and in those of the Arsenale, from 27 September to 6 October.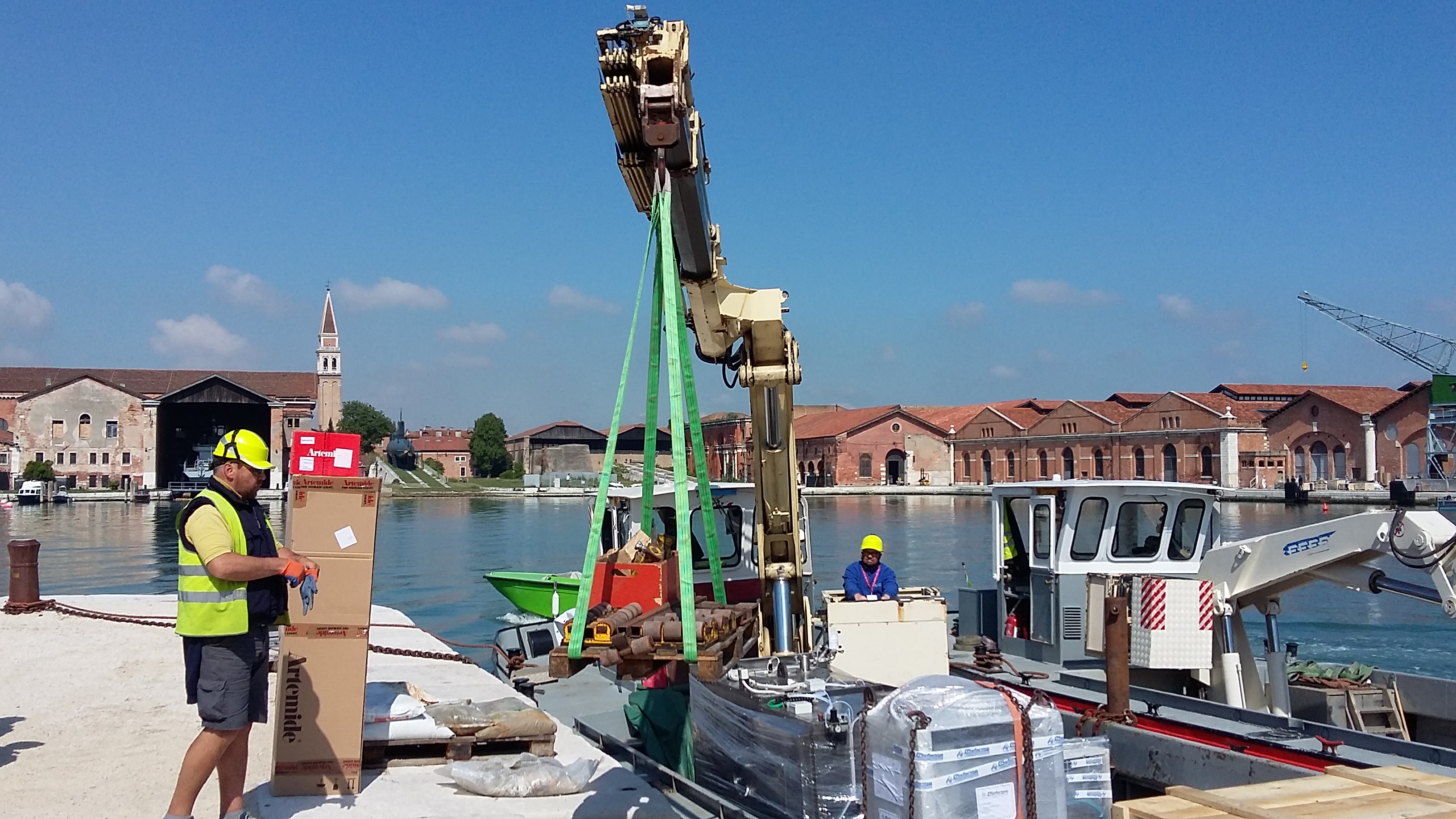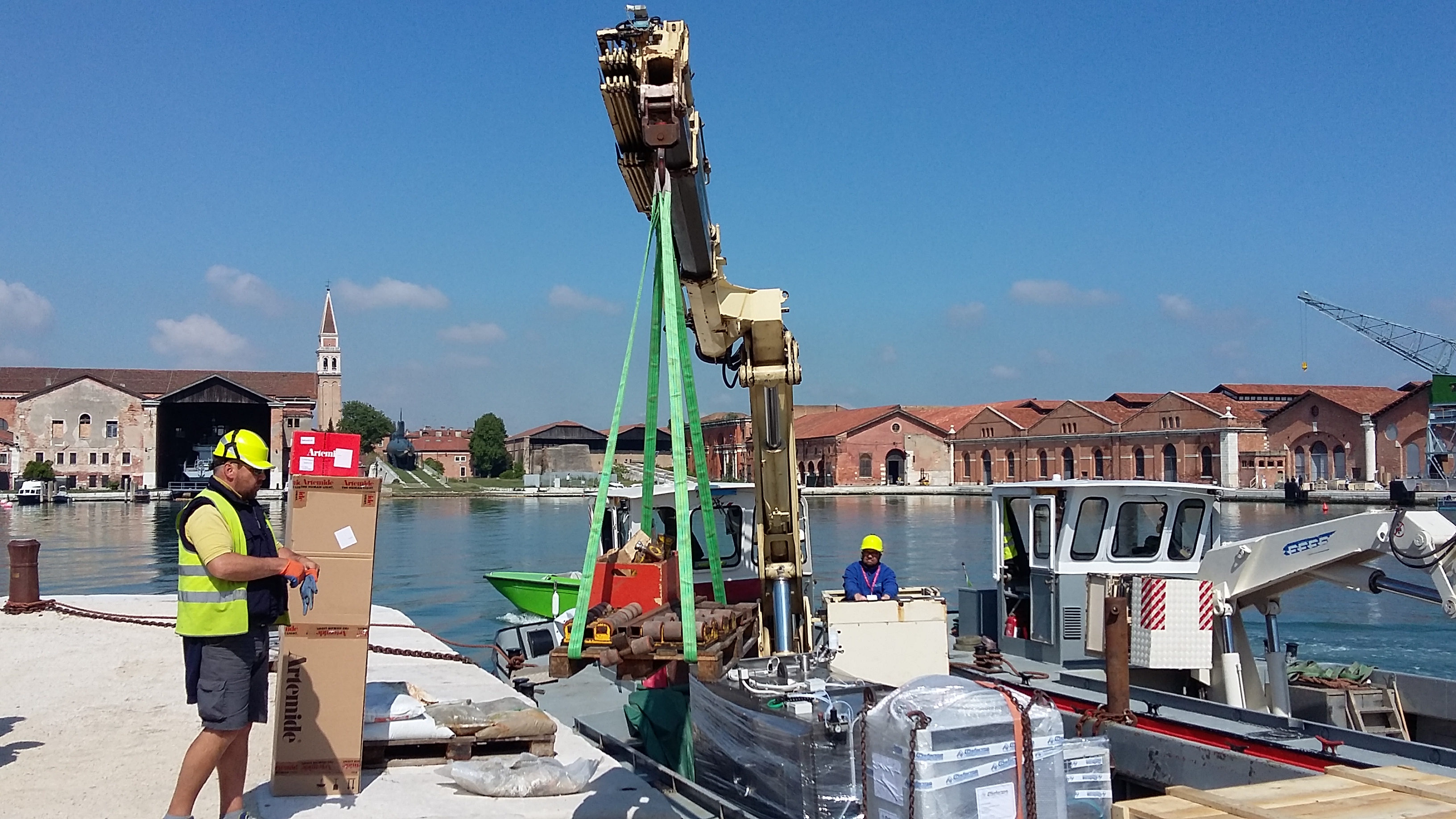 Scalo Fluviale offers a 360 ° transport service,  involving not only the Biennale Arte, but also all the collateral events of Dance, Theater and Music.
Our transport and set-up service is carried out by qualified personnel who have been following the evolution of the events of the Venetian event for years.
Taking the utmost care and professionalism that sets us apart, we carry out our transport and set-up activities for important and internationally renowned events, such as the Biennale of Venice and International Film Festival of Venice.
For more information on the transport and set-up service and all our services, clic here or you contact us