Transporting shop outfitting materials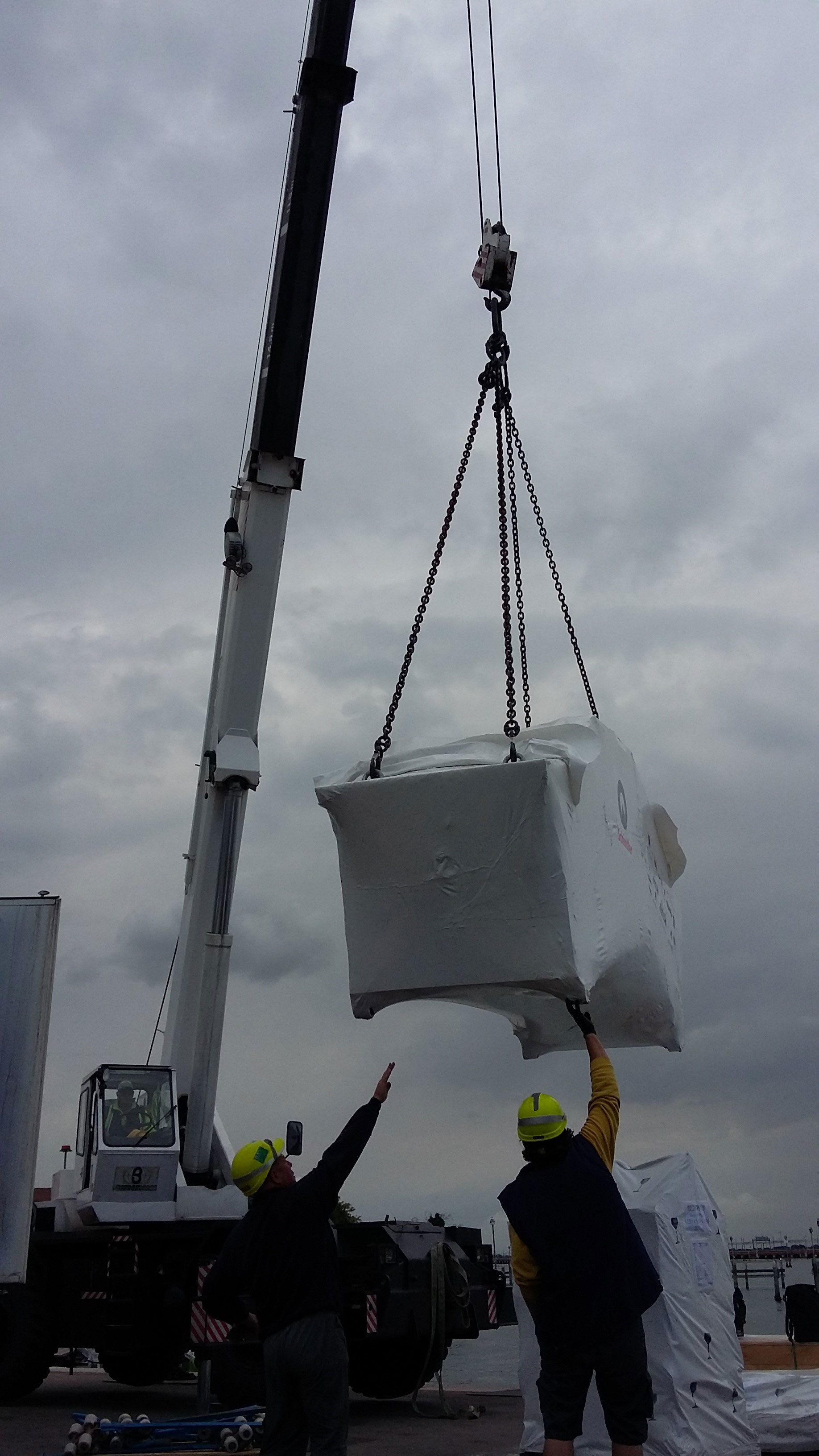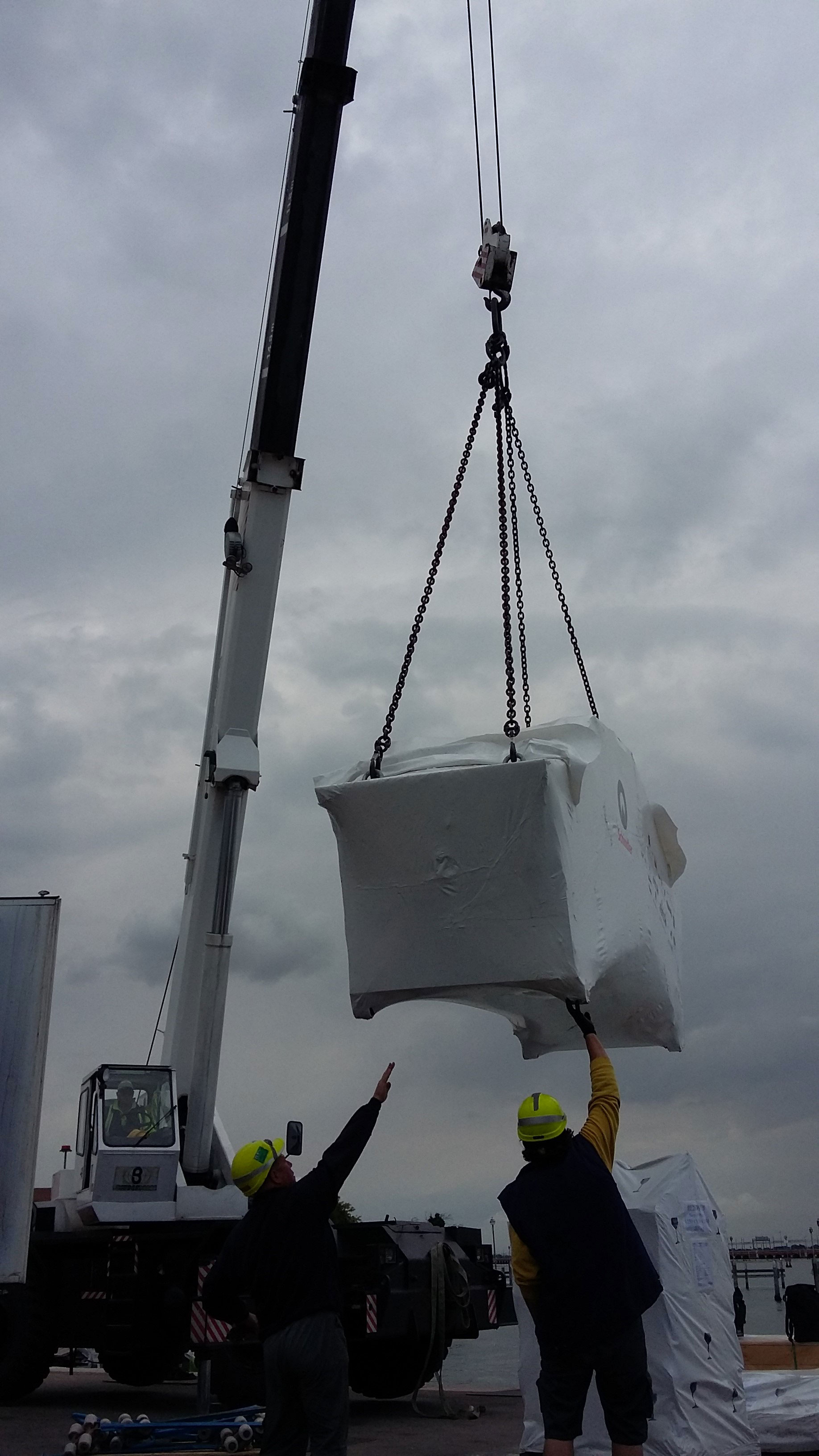 Scalo Fluviale also specializes in transporting shop outfitting materials. In early May '17, we worked for an important clothes retailer.
The escalators – each divided into three parts – were loaded into boats at our quay in the Venice Tronchetto area, by means of a crane.
They were then transported to a new point of sale, in Venice. The transportation took place at night and took three nights, due to the peculiarities of the Bacino Orseolo area, where the POS is going to be.
Wondering whether we can help you too? Click here to discover all our services.