SCALO FLUVIALE
TRANSPORT SERVICES IN VENICE SINCE 1904
OVER 100 YEARS OF HISTORY
We were born in Venice in 1904, which means we have been transporting and handling your goods for over a century. Thanks to our know-how and our trained staff, we are always ready to face the peculiar challenges posed by a context as delicate as the Venetian one. As to value for money in Venice, we are unbeatable.
Scalo Fluviale looks after the transport and handling of works of art, goods, materials for events and medical equipment, as well as oversize loads and waste collection in the old city centre.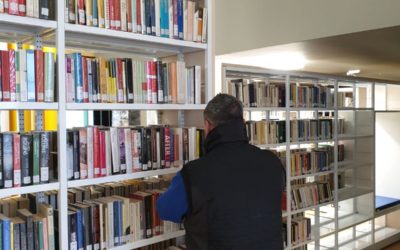 These days Scalo Fluviale is taking care of the move of the new Civic Library of the city of Gradisca d'Isonzo. The Maxi move sees the movement of approximately 30 thousand volumes of literature and the structures that will host them. The Library is housed...
read more